Invited Speakers
---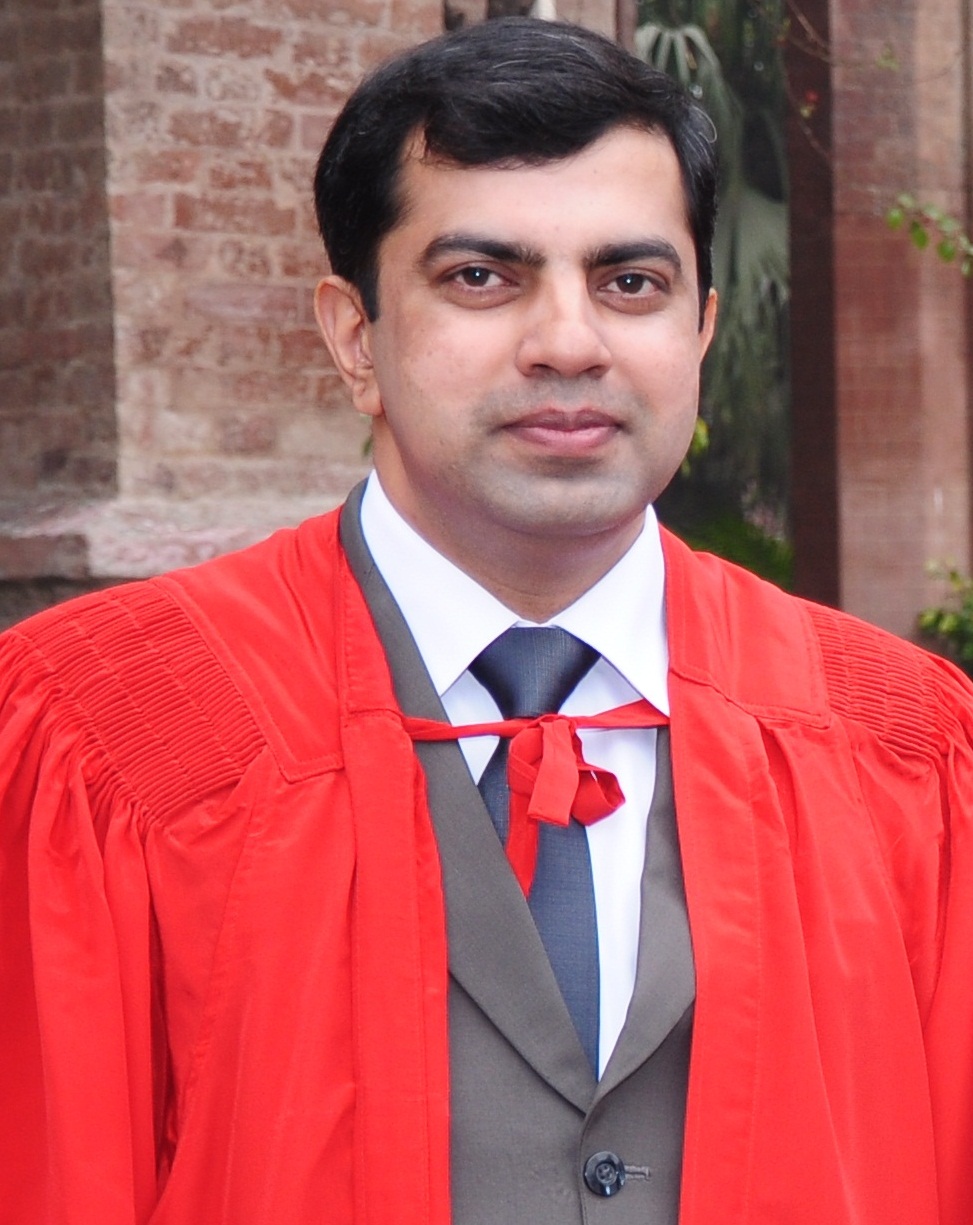 Assoc. Prof. Muhammad Akhyar Farrukh
Department of Chemistry,
Forman Christian College (A Chartered University), Pakistan
---
Speech Title:
Methods Development for the Synthesis of Metal Oxides/Reduced Graphene Oxide Nanocomposites and Their Applications
Abstract: Aims: Multiple approaches have been carried out to synthesize the rare earth-transition metal oxides nanocomposites as well as reduced reduced graphene oxide doped with metal oxides for the purpose to achieve enhanced activities for the degradations of textiles pollutants, pesticides, organic pollutants, explosive materials etc.

Methods: We have successfully synthesized more than 50 nanocompostes with variety of metals. Various factors e.g. change in precursors, pH, temperature, feed rate, surfactants, solvents, methods of preparation, concentration of precursors, were studied which change the efficiency of the nanocomposites. Our focus is to synthesize nanocomposites having band gap in the visible region so that they may be used for enhanced catalytic activity under sun light.

Results: The structural investigation, thermal degradation, crystallite size, morphology, surface and photocatalytic properties of synthesized samples were studied by using different characterization techniques i.e. Thermogravimetric analysis (TGA), Differential scanning calorimetry (DSC) Fourier transform-infrared spectroscopy (FTIR), Particle Size Analyzer (PSA), Powder X-ray diffraction (XRD), Scanning electron microscopy (SEM), Transmission electron microscopy (TEM), and Ultraviolet-Visible spectrophotometer (UV-VIS).

Conclusions: Applications of nano-materials in formulation of nanofiltration nano-medicines, solar cells, forensics, slow release fertilizers, photodegradation, and nanocatalysts for synthesis of organic reactions were also studied.

Acknowledgements: Higher Education Commission of Pakistan and The World Academy of Sciences, Italy.
---
Dr. Sepideh Akhbarifar
Vitreous State Laboratory and Department of Physics, The Catholic University of America, USA
---
Speech Title:
Transport Mechanisms and Metal-insulator Transition of Lead-yttrium Ruthenate Pyrochlores
Abstract: Aims: Find and understand the metal-to-insulator transition (MIT) in these ceramics. Use of quantum physical models a) to identify and understand the scattering mechanisms underlying electrical (σ) and thermal conductivity (κ) in lead-yttrium ruthenate pyrochlore solid solutions; b) understand the temperature dependence of the Seebeck coefficient (S)

Methods: All materials were synthesized by solid state reaction at high temperature. Thermoelectric properties were measured from 25 to 300ºC.

Results: At 0.2 moles of yttrium (Y) a metal-insulator transition was discovered, which is explained by the Mott-Hubbard model. S(T) is discussed in terms of the effect of minority carrier excitation at lower- and a broadening of the Fermi distribution at higher temperatures. κ(T) showed glass-like behavior in these crystalline pyrochlores. On the metallic side (<0.2 moles Y) 'electron impurity scattering' prevailed. On the semiconductor/insulator side between 0.2 and 1.0 moles Y several mechanisms were equally likely. At higher Y concentrations the Mott Variable Range Hopping mechanism was active.

Conclusions: The hitherto unknown thermoelectric properties of lead-yttrium ruthenate pyrochlores were measured, a metal-insulator transition was found, and all properties were explained using quantum-physical models.

Acknowledgements: The author thanks Drs. Werner Lutze, Nicholas A. Mecholsky, David McKeowan, Marek Brandys, Ian Pegg for contributions and discussions.

---
Dr. Enrico Zacchei
Itecons - Institute for Research and Technological Development in Construction, Energy, Environment and Sustainability, Portugal
---
Speech Title:
Conceptualizations of New Approaches to Estimate the Chloride Content in RC Structures
Abstract: Aims: This presentation is about the chloride ions diffusion in sound and cracked reinforced concrete (RC) structures under external environmental actions and loadings. The diffusion of chloride ions in RC structures varies in space and time, depending on a variety of uncertain factors such as surface and inner concentration of chloride in concrete, water/concrete ratio, volume fraction of coarse aggregate, temperature, aging, humidity, deformation, damage. Considering all these factors, it would be possible to estimate more reliable scenarios for short and large periods.

Methods: The purpose of this presentation is to show some advanced methods for this issue, e.g. modified analytical analyses, numerical analyses, dynamic models, probabilistic analyses, non-linear models. Alternative methods are also shown as (i) the use of carbon nanotubes (CNTs) for monitoring the chloride concentration and the (ii) self-diffusion voltage distortions due to other multispecies in concrete.

Results: Results, in terms of scenarios, would define the corrosion initiation time and chloride ions content in concrete. In this sense, it is possible to quantify a new service life for RC structures. Results show that the chloride content for constant diffusivity poorly estimates the chloride content.

Conclusions: All these aspects should be accounted for estimating the concentration of the chloride ions in concrete and its trend. This strictly relates to United Nations Sustainable Development Goals – 2030 Agenda, that is, to "build resilient infrastructure, promote inclusive and sustainable industrialization and foster innovation".

Acknowledgements: The author thanks the institutions that have supported his research: University of Salamanca (USAL), Spain; State University of São Paulo (UNESP), Brazil; University of São Paulo (USP); Iberian-American University Postgraduate Association (AUIP); Itecons, Coimbra, Portugal.
---
Dr. Swee Leong Sing
Department of Mechanical Engineering, National University of Singapore, Singapore
---
Speech Title:
In-situ
Alloying using Powder Bed Fusion Additive Manufacturing
Abstract: Currently, pre-alloyed powders are typically used in metal additive manufacturing (AM). AM, or commonly known as 3D printing, has been using materials that are designed for other fabrication processes. These established materials face challenges in AM due to the unique characteristics and phenomena that occur within the processes. Furthermore, pre-alloyed powders are expensive and inflexible in terms of composition. In-situ alloying, which makes use of powder blends, enables highthroughput experimental alloy design and screening. This production approach allows high flexibility in varying the composition.

For bulk production, laser powder bed fusion (L-PBF) of elemental powder blends was used as proof of concept. The in-situ alloyed produced materials are promising materials for wide range of applications due to their superior properties, even when compared to established materials. In-situ alloying has been shown to be an effective approach in creating these new alloys. The material processed were characterised using optical microscopy, electron backscatter diffraction, scanning electron microscopy, energy-dispersive X-ray spectroscopy, X-ray diffraction, hardness and tensile testing.
---
Assoc. Prof. Tadeusz Szymczak
Vehicle Type-Approval & Testing Department, Motor Transport Institute, Poland
---
Speech Title:
Contemporary Challenges of Mechanics of Materials and Structural Components
Abstract: Aim: To focus an attention on the selected contemporary approaches for investigations either materials or structural components with special emphasis on their joining.

Methods: Digital Image Correlation (DIC) technique, enabling analysis of deformation maps variations in materials containing artificial stress concentrators, was used to capture data representing their mechanical properties evolution up to the fracture.
A quality of the welded joints (made of High Strength Steel) was determined based on the results of fracture toughness and fatigue tests. Such experimental program enabled, respectively, an identification of the CTOD parameter for each zone of the welding joint and determination of the Wöhler diagram. The characteristic features of fracture regions from both types of mechanical tests were additionally captured using macro-photography.
Mutual reactions between the selected components of the Rear Underrun Protective Device (RUPD) under loading conditions were observed by means of DIC system (PONTOS 5M). It enables determination of vectors reflecting a deflection parameters of the components in the three-dimensional coordinate system (3D).

Results: In the case of tests carried out on specimens containing notches, the deformation field distributions and their mutual interactions until decohesion were determined. The differences in behaviour between material with and without notches were represented by a change in the yield stress values only.
The CTOD parameter values of the parent material, heat affected zone and weld were equal to 0.268 mm, 0.220 mm, 0.386 mm, respectively, thus indicating differences in the fracture toughness of the zones. The dominant feature of the parent material fracture can be characterised by the longitudinal cracks. In the case of HAZ, the number of longitudinal cracks was reduced due to welding, while in the weld zone such form of defects entirely vanished.
The results of the fatigue tests showed a high sensitivity of the weld to the cyclic loading. It is well reflected by the line of limited fatigue strength within the stress range from 650 MPa to 125 MPa, and moreover, for the relatively low value of the fatigue limit (100 MPa).
The results of the stand tests showed significant differences in the RUPD behaviour depending on the area position tested. Thanks to them, an occurrence of the plateau effect in the force course was easily identified.

Conclusions: Database for the material and components subjected to loading can be efficiently captured using DIC method.
Thanks to the selected features of DIC, such as the possibility of using different sizes of the measuring points for example, it can be used in the study of components of various shapes and dimensions.
Application of the welding joints between components built with the use of modern materials into engineering practice should be decided on the basis of comprehensive mechanical tests, definitely including tests for the fatigue life and fracture toughness determination.


---
Dr. Anastasiia O. Krushynska
Engineering and Technology Institute Groningen,
University of Groningen, the Netherlands
---
Speech Title:
Additively Manufactured Metamaterial-Based Flexible Wings for Micro-Robotic Applications
Abstract: Aims: The goal of this work is to develop artificial flexible wings with controllable aerodynamic and vibroacoustic characteristics that can be manufactured at a fast rate by additive manufacturing technologies, e.g. fused deposition modeling (FDM) or selective laser sintering (SLS), from widely available polymer materials.

Methods: The proposed wing model is inspired by the structure and shape of a natural dragonfly wing scaled up in sizes to satisfy manufacturing constraints. To enable controllable dynamics, the complex natural vein-membrane pattern is replaced by a honeycomb lattice defined by a few geometric parameters.
The finite-element modeling of the wings is based on evaluating structural dynamic properties, solving fully-coupled fluid-structure interactions problem for laminar flows, and performing multi-objective analysis of the target characteristics. Representative models are 3D-printed by an FDM printer (Ultimaker 3.0) from a TPU polymer and tested experimentally in permanent and transient dynamic regimes.

Results: The numerical results reveal that the wing exhibits the highest lift force when excited close to the first flexural resonance, the frequency of which perfectly agrees with the measured frequency of the 3D-printered wings. The optimization procedure shows that aerodynamic and vibroacoustic properties of the wings can be manipulated by varying the geometry of the honeycomb lattice.

Conclusions: The obtained results suggest a promising way to design easy-to-manufacture wings with predefined dimensions and controllable dynamics that opens broad perspectives for further developments of flying micro-robots.

Acknowledgements: The authors gratefully acknowledge the financial support of the ENTEG, the University of Groningen for conducting experiments.

---
Assoc. Prof. Qiyin Lin
School of Mechanical Engineering, Xi'an Jiaotong University, China
---
Speech Title:
Innovative Method for Performance Improvement and Optimization of Assembly Connection surfaces Based on Surface Mechanical and Physical Characteristics Design
Abstract: Aims: The performances of assembly connection surfaces directly influence the static and dynamic performances of the involved mechanical equipment, such as the stiffness, damping and vibration, etc. According to the state of motion, assembly connection surfaces can be divided into static assembly surfaces (e.g., bolt-flange assembly connection surfaces) and dynamic assembly surfaces (e.g., journal bearing assembly surfaces). Traditionally, to improve the performances of assembly connection surfaces, the adopted method is to design their surface topographies, optimize layout of the fasteners or optimize the assembly process. A novel design concept for enhancing the assembly connection surfaces' performances will be presented here.

Methods: Besides the surface topography, the surface mechanical and physical characteristics (such as surface hardness, material stiffness and velocity slip characteristic, etc.) could be utilized as design variables to improve the performances of assembly connection surfaces. The design approach of surface hardness and material stiffness near the assembly surfaces is developed to improve the uniformity of contact stress distribution for the bolt-flange assembly connection surfaces. The optimization of the velocity slip surfaces' location and area in the bearing bush is conducted to enhance the load carrying capacity for journal bearing assembly surfaces.

Results: After the design of surface hardness and material stiffness near the bolt-flange assembly connection surfaces, the distribution uniformity of contact stress increases more than 95%, and the effective contact area can be doubled. The velocity slip surfaces located in the pressure build-up region will enhance the load carrying capacity of journal bearings, slip surfaces located in the pressure drop region will reduce the load carrying capacity, and this detrimental influence also increases with the region area of velocity surface.

Conclusions: In addition to the surface topography, the design of surface mechanical and physical characteristics is an innovative and effective approach to improve the performances of both static and dynamic assembly connection surfaces.
---
Prof. Rushana Eremina
Zavoisky Physical-Technical Institute,
FRC Kazan Scientific Center of RAS, Russia
---
Speech Title:
Structure, Magnetic and Thermodynamic Properties of Heterometallic Ludwigites: Cu
2
GaBO
5
and Cu
2
AlBO
5
Abstract: Aims: These considerations motivated our present study to reveal the details and explain the mechanism of the field-driven destruction of long-range magnetic order in favor of a spin-glass-like state in copper ludwigites.
Methods: The magnetization M of single crystalline samples were measured on the PPMS-9 device within a temperature range 2KResults: Here we presented the investigations of single crystals of Cu2GaBO5 and Cu2AlBO5 oxyborates with ludwigite. The distinctive features of the investigated structures are the selective distribution of Cu, Ga and Al cations. The magnetic properties of the investigated homomagnetic copper ludwigites are discussed in comparison with known heterometallic bimagnetic ludwigites.
Conclusions: The analysis of the phonon contribution to the specific heat was performed, that allowed to separate the magnetic contribution to the specific heat for both compounds.

---
Prof. Liyang Xie
Department of Mechanical Engineering, Northeastern University, China
---
Speech Title:
On Fatigue Life Scatter under Variable Amplitude Load History
Abstract: Fatigue life scatter under a variable amplitude load history is determined by many factors such as the amplitudes of the individual load cycles, the number of the load cycles with different load levels, and the differences between the load levels as well. Besides an overview on the studies and experiments on the scatter of fatigue life under variable amplitude load histories, the present paper conducted a series of fatigue tests, demonstrates the life scatters under different load histories, and discusses the dominated factors of fatigue life scatter.
---
Assoc. Prof. Xu Li
Hubei Key Laboratory of Theory and Application of Advanced Materials Mechanics,
School of Science, Wuhan University of Technology, China
---
Speech Title:
Study on the Interface Adhesion and Mechanical Properties of Elastomeric Composites Reinforced with NiTi Shape Memory Alloy
Abstract: In order to investigate the interfacial mechanical behavior a novel composite made of shape memory alloy (SMA) and rubber elastomer under the temperature effect, a series of pull-out experiments on NiTi SMA wires within rubber matrix were carried out. As a result, the relationship between adhesion force and sample displacement of SMA/rubber composites at different temperatures were obtained, and the influence of environmental temperature in combination with pre-strain of SMA wire on its interfacial bonding performance with rubber matrix were analyzed. The experimental observations reveal that the phase transformation induced by temperature variation plays a significant role for the enhancement of mechanical and interfacial properties, mainly due to the recovery stress if the SMA wire was pre-strained. On the other hand, simulations employing finite element software have been developed, in which the constitutive equations of hyper-elastic elastomer and SMA were introduced and the cohesive damage law was taken into account. The large deformation and adhesion response in tensile loading of a snake-like NiTi wires textile, silicone elastomer matrix and their interface zone are studied numerically. From these computational results, it can be concluded that to better utilize the intrinsic properties of SMA reinforced elastomer, more effective improvements on its interface strength is necessary.
---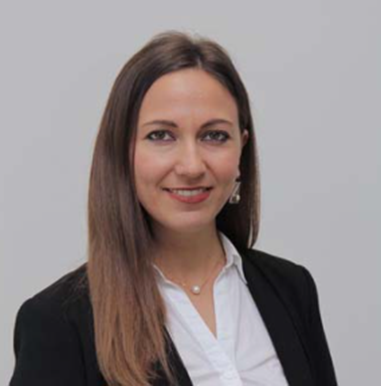 Dr. Michaela Gkantou
Senior Lecturer in Structural Engineering, School of Civil Engineering and Built Environment
Liverpool John Moores University, United Kingdom
---
Speech Title:
Experimental and Numerical Studies on the Structural Performance of Composite Aluminium-Concrete Members
Abstract: The use of aluminium alloys as a structural material has recently increased because of their advantageous properties such as high strength-to-weight ratio and corrosion resistance. However, due to their low Modulus of Elasticity, instability is a major concern for aluminium alloy structural members subjected to compression. One of the ways to improve the performance of aluminium alloy hollow sections on this count is to have concrete infill within them. Past research studies have demonstrated the potential of these members but research remains limited. An experimental and numerical programme is currently ongoing in Liverpool John Moores University with the aim to provide design guidelines for concrete-filled aluminium alloy tubular columns.
---