Keynote Speakers
---
Prof. Lai-Chang Zhang
School of Engineering, Edith Cowan University, Perth, Australia
---
Speech Title:
Mechanical Behavior of Beta-type Titanium Alloy Lattice Structures Fabricated by Additive Manufacturing
Abstract: Beta-type titanium porous structures are a new class of solution for implants because they offer excellent combination of high strength and low Young's modulus. This presentation studies the influence of porosity variation in 3D printing (via electron beam melting (EBM)-produced and selective laser melting (SLM)) produced beta-type titanium alloy samples on the mechanical properties including super-elastic property, Young's modulus, compression strength, energy absorption and fatigue properties. Compared with Ti-6Al-4V samples, the beta-type titanium porous samples exhibit a higher normalized fatigue strength owing to super-elastic property, greater plastic zone ahead of the fatigue crack tip and the crack deflection behaviour. Stress distribution results, obtained by finite element methods, coupled with the investigation of the slip bands generated have been used to reveal the plasticity mechanism and local stress concentrations for each structure. The topology optimized structure exhibits the best balance of bending and buckling stress with a high elastic energy absorption, a low Young's modulus and a high compression strength.

References:

1. Y.J. Liu, S.J. Li, H.L. Wang, W.T. Hou, Y.L. Hao, R. Yang, T.B. Sercombe, and L.C. Zhang*, Microstructure, defects and mechanical behavior of beta-type titanium porous structures manufactured by electron beam melting and selective laser melting. Acta Materialia, Vol. 113, pp. 56-67 (2016). (ESI Highly Paper)
2. Y.J. Liu, H.L. Wang, S.J. Li, S.G. Wang, W.J. Wang, W.T. Hou, Y.L. Hao, R. Yang, and L.C. Zhang*, Compressive and fatigue behavior of beta-type titanium porous structures fabricated by electron beam melting. Acta Materialia, Vol. 126, pp. 58-66 (2017). (ESI Highly Paper)
3. S. Zhao, S.J. Li, S.G. Wang, W.T. Hou, Y. Li, L.C. Zhang*, Y.L. Hao, R. Yang, R.D.K. Misra, and L.E. Murr, Compressive and fatigue behavior of functionally graded Ti-6Al-4V meshes fabricated by electron beam melting. Acta Materialia, Vol. 150, pp. 1-15 (2018).
4. Y.J. Liu, S.J. Li, L.C. Zhang*, Y.L. Hao, and T.B. Sercombe, Early plastic deformation behaviour and energy absorption in porous β-type biomedical titanium produced by selective laser melting. Scripta Materialia, Vol. 153, pp. 99-103 (2018).
5. L.C. Zhang*, Y.J. Liu, S.J. Li, and Y.L. Hao, Additive manufacturing of titanium alloys by electron beam melting: A review. Advanced Engineering Materials, Vol. 20, No. 5, Article 1700842 (2018). (ESI Highly Paper)
6. L.C. Zhang* and L.Y. Chen, A Review on Biomedical Titanium Alloys: Recent Progress and Prospect. Advanced Engineering Materials, Vol. 21, No. 4, Article 1801215 (2019). (ESI Highly Paper)
7. Y.J. Liu, D.C. Ren, S.J. Li, H. Wang, L.C. Zhang* and T.B. Sercombe, Enhanced fatigue characteristics of a topology-optimized porous titanium structure produced by selective laser melting. Additive Manufacturing, Vol. 32, Article 101060 (2020).
8. N. Hafeez, J. Liu, L.Q. Wang, D.X. Wei, Y.J. Tang, W.J. Lu and L.C. Zhang*, Superelastic response of low-modulus porous beta-type Ti-35Nb-2Ta-3Zr alloy fabricated by laser powder bed fusion. Additive Manufacturing, Vol. 34, Article 101264 (2020). (ESI Highly Paper)

Biography: Lai-Chang Zhang is a Professor of Materials Engineering and the Program Leader–Mechanical Engineering in the School of Engineering at Edith Cowan University (Perth, Australia). After awarded his PhD in Materials Science and Engineering at the Institute of Metal Research, Chinese Academy of Sciences, Prof. Zhang held several positions at The University of Western Australian, University of Wollongong, IFW Dresden and Technische Universität Darmstadt. His research interests include metal additive manufacturing, light-weight alloys, nanocrystalline materials and metallic glasses, and nanomaterials for water treatment. He has published more than about 280 refereed journal papers with an H-index of 61 and 11500+ citations and 22 ESI Highly Cited Papers. He also served as Editor or Editorial Board Members for many journals, e.g. Advanced Engineering Materials, Metals (IF: 2.117), Frontiers in Materials, Materials Science and Technology, etc.
---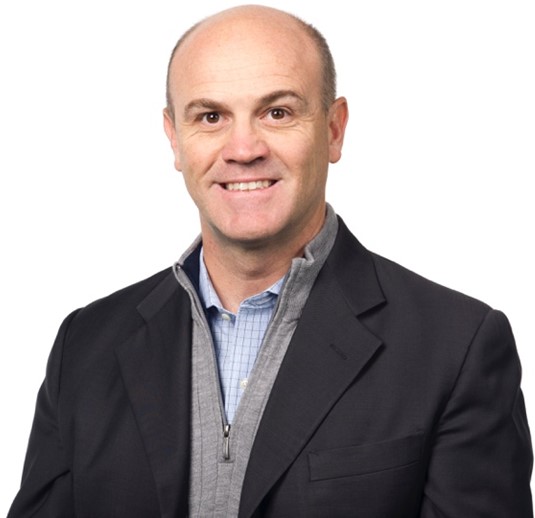 Prof. Massimo Ruzzene
P.M. Rady Department of Mechanical Engineering,
Smead Aerospace Engineering Sciences, University of Colorado Boulder, USA
---
Speech Title:
Mechanics and Dynamics of Two-Dimensional Quasi-Crystalline Composites
Abstract: Periodic configurations have dominated the design of phononic and elastic-acoustic metamaterial structures for the past decades. Unlike periodic crystals, quasicrystals lack translational symmetry but are unrestricted in rotational symmetry. This provides the opportunity to investigate novel classes of quasicrystal inspired elastic composites whose mechanical static and dynamic properties are largely unexplored. This presentation illustrates the performance of continuous elastic quasicrystals composites, here denoted as quasiperiodic (QP) composites, characterized by different rotational symmetry orders which is directly enforced through a design procedure in reciprocal space. Static mechanical properties are investigated as a function of symmetry order and filling fraction. Results indicate that higher order symmetries, such as 8-, 10- and 14-fold, lead to equivalent stiffness characteristics that interpolate those of the constituent materials while maintaining high levels of isotropy for all filling fractions. Thus, QP composites exhibit more uniform strain energy distributions when compared to periodic 4-fold and 6-fold symmetric configurations. Similarly, nearly-isotropic wave propagation is observed over a broader range of frequencies. The spectral dynamic properties are also investigated by enforcing rotational symmetry constraints in a wedge-type unit cell, which allows for the estimation of bandgaps, whose presence is confirmed in frequency response computations. Wave directionality and bandgaps are also estimated through parallel studies conducted on plate structures characterized by QP patterns of surface stubs. These experiments show clear bandgaps, illustrate how wave fronts reflect the rotational symmetry of the domains, and demonstrate that higher order geometries lead to isotropic propagation over a broader range of frequencies. The investigations presented herein open avenues for the general exploration of the properties of quasiperiodic media, with potentials for novel architectured material designs that expand the opportunities provided by periodic media.
Biography: Massimo Ruzzene is the Slade Professor of Mechanical Engineering and holds a joint appointment in the Smead Aerospace Engineering Sciences Department of CU Boulder. M. Ruzzene currently serves as the Associate Dean for Research of the College of Engineering and Applied Science. He joined CU in the summer of 2019, after serving as the Pratt and Whitney Professor in the Schools of Aerospace and Mechanical Engineering at Georgia Institute of Technology. M. Ruzzene received a PhD in Mechanical Engineering from the Politecnico di Torino (Italy) in 1999. He is author of 2 books, more than 190 journal papers and 250 conference papers. He has participated as a PI or co-PI in various research projects funded by the Air Force Office of Scientific Research (AFOSR), the Army Research Office (ARO), the Office of Naval Research (ONR), NASA, the US Army, US Navy, DARPA, the National Science Foundation (NSF), as well as companies such as Boeing, Eurocopter, Raytheon, Corning and TRW. Most of his current and past research work has focused on solid mechanics, structural dynamics and wave propagation with application to structural health monitoring, metamaterials, and vibration and noise control. M. Ruzzene is a Fellow of ASME and SES, an Associate Fellow of AIAA, and a member of AHS, and ASA. He served as Program Director for the Dynamics, Control and System Diagnostics Program of CMMI at the National Science Foundation between 2014 and 2016.
---
Prof. Nao-Aki Noda
Department of Mechanical Engineering,
Kyushu Institute of Technology, Japan
---
Speech Title:
How to Improve Both Fatigue Strength and Anti-Loosening of Bolt Nut Connections with Low Cost
Abstract: In this talk, how to improve both anti-loosening and fatigue strength with low cost is shown for bolt-nut connection. The authors' previous study clarified that the most suitable pitch difference α=α1 for the fatigue strength is smaller than the most suitable pitch difference α=α2 for the anti-loosening. In this paper, toward improving both fatigue strength and anti-loosening, a larger nut height coupled with pitch difference is studied through experiment and FEM analysis. It is found that with increasing the nut height the suitable pitch difference for the anti-loosening α=α3 becomes smaller without changing the suitable pitch diffence for the fatiguge strength. In other words, a larger nut height with the pitch difference α=α3≈α1<α2 is suitable for improving both fatigue strength and anti-loosening.

Biography: "Material Strength" is an academic field to predict the strength of actual structures from test specimens. In this sense, Nao-Aki Noda and his group analyzed the stress concentration factors (SCFs) for notched test specimens and proposed the accurate SCF formulas in their papers and books "Theory of Fatigue Notch Strength Useful for Machine Design". The formulas provide SCFs under arbitrary dimension of the notch including blunt and sharp notches and shallow and deep notches in the specimens. Regarding this achievement, he received JSMS Academic Contribution Award from Japan Soc, Material Science. To improve the durability of automobile bodies, zinc-coated steel sheets are used in large quantities. They are produced through continuous galvanizing lines (CGLs) in steel manufacturing industries. In a molten zinc bath in CGLs, stainless steel rolls are used under 480 degrees although corrosion and abrasion appear on the roll surface in a few weeks causing the deterioration of quality of plating. Considering those situations, all ceramics rolls were developed as an academic-industrial collaboration METI-funded project. In this project, Kyutech group studied the strength of shrink-fitted joint structure in the ceramic roll under mechanical and thermal loading. Since only small shrink-fitted ratio can be applied due to the ceramic brittleness, they clarified a new failure of the coming out of the shaft. Regarding this achievement, Nao-Aki Noda received and JSDE Best Paper Award from Japan Society for Design Engineering. Regarding the development of all ceramic roll, the academic-industrial collaboration group received Sokeizai Industry Technology award from Materials Process Technology Center Japan.

Nao-Aki Noda also studied several other joints. For example, bolt-nut connections can be regarded as the most important fastening elements. He has investigated special bolt-nut connections to improve both fatigue strength and anti-loosening with low cost. Supported by an academic-industrial collaboration METI-funded project, the group received Japan Society for Technology of Plasticity JSTP Best Paper Award. Since several Kyutech PhD students contribute to developing special bolt-nut connections, Nao-Aki Noda's group received JSTP Education Award. Similar to bolt-nut connections, adhesively-bonded joints are also widely used. He found that most of the adhesive strength can be expressed as a constant value of ISSF, which is the intensity of the singular stress field. He clarified the ISSF under pull out test and microbond test used to estimate fiber bonded strength in fiber reinforced composites. He received JCOM Award for Scientific Papers from Japan Society of Materials Science for this achievement and JSME Materials & Mechanics Contribution Division Award from JSME for those academic-industrial collaborations. He lectured Mechanics of material for undergraduate course and Theory of Elasticity for graduated. He supervised more than 28 PhD students including 18 international students most of whom are supported by MEXT as well as more than 30 international master students most of whom are working in Japanese companies. He invited more than 25 international researchers to Kyushu Institute of Technology for collaboration. For contributing to the development of excellent international students and foreign researchers, he received the Commendation of Consulate-General of China in Fukuoka.

---
Prof. Man-Soo Joun
Gyeongsang National University, South Korea
---
Speech Title:
Flow Stress Characterization of Materials for Cold Forming: A Review
Abstract: Flow stress in cold bulk metal forming has been getting more and more important because of the advances in finite element simulation techniques. It is not simple, compared to hot bulk metal forming, because of the problem at the large strain of over 2.0. It is coupled with strain rate and temperature as well as strain, even though their effects are neglected in most cases for practical application to common cases. However, the problem gets serious when we are interested in the engineering for cold working of difficult-to-form or high strength materials. In this paper, we emphasize the importance of accurate description of flow behaviors at the room temperature in terms of strain, damage, strain rate and temperature for preventing the failure cases occurring especially in cold forging [1]. Then, we conduct literature survey covering the experimental and numerical ways [2, 3, 5] of describing the flow stress and coupling it with strain rate and temperature. An advancement direction is proposed to enhance the practicability.

References:
1. J. G. Eom, Y. H. Son, S. W. Jeong, S. T. Ahn, S. M. Jang, D. J. Yoon, M. S. Joun, 2014, Effect of strain hardening capability on plastic deformation behaviors of material during metal forming, Mater. Design., V. 54, 1010-1018.
2. Joun MS, Eom JG, Lee MC. 2008, A new method of acquiring true stress-strain curves over a large range of strains using a tensile test and finite element method. Mech Mater. V. 40, pp. 586-593.
3. Eom JG, Chung WJ, Joun MS. 2014, Comparison of rigid-plastic and elastoplastic finite element predictions of a tensile test of cylindrical specimens. Key Eng Mater, V. 622-623, pp. 611–616.
4. M. S. Kim, B. J. Gu, S. M Hong, Determination of post-necking stress-strain relationship for zirconium low-oxidation based on actual cross-section measurements by DIC, J. Mech. Sci. Tech., V. 34, pp. 4211-4217.

Biography: Dr. ManSoo Joun is a Professor of Gyeongsang National University (GNU) in South Korea. He graduated from Seoul National University for his bachelor degree, from Korea Advanced Institute of Science and Technology (KAIST) for his master degree, and from Pohang University of Science and Technology (POSTECH) for his Ph.D. degree. His Ph.D. thesis topic was the optimal die shape design in extrusion or drawing, which is the first application example of finite-element based optimal design of die-shape or process conditions in bulk metal forming. After his Ph.D., he has developed and commercialized a general-purpose metal forming simulator called AFDEX, which is competitive in terms of solution accuracy and user-friendliness as an Altair APA software. He has constructed international cooperative network based on the AFDEX, involving ALTAIR (USA/Global), JSOL(Japan), BRIMET(China), ARAI/DHIO(India), MARii/UiTM(Malaysia), UNAM(Mexico), etc. and has organized MFCAE (Metal Forming CAE) for 23 years and GISPAM (GNU International Summer Program of AFDEX for the State of Mexico) for 6 years. He had been in charge of Technology Innovation Center (TIC) of GNU for 18 years, which is the only TIC specialized at metal forming and powder forging in South Korea.
---